Posted on June 8, 2022
Everything is ready for lethal injection. There are a few hours left. Exactly, when it's 10 am in Arizona, another inmate will be executed in less than a month.
The death row inmate is Frank Atwood, 66. He will be killed in Florence's prison.
Clarence Dixon's execution last month disrupted the Arizona government's eight-year suspension of executions for a failed procedure in 2014.
Dixon was sentenced to death for the murder of 21-year-old schoolgirl, Deana Bowdoin, who was raped, strangled and stabbed to death in her Tempe apartment in January 1978.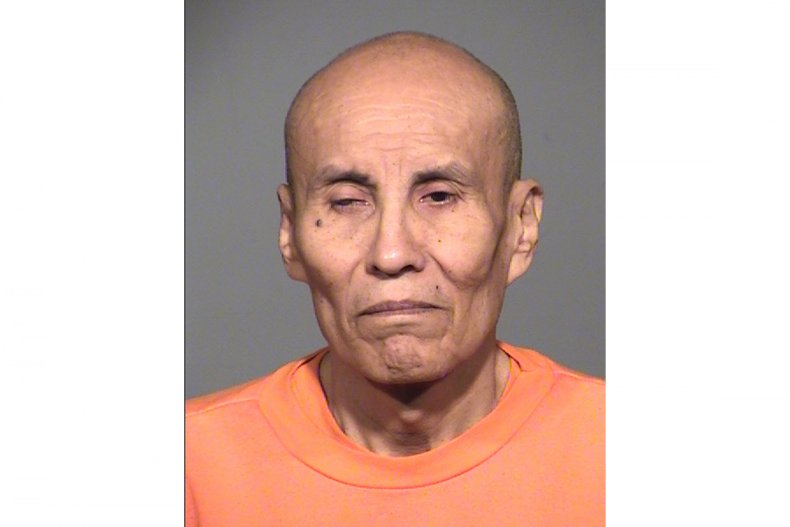 Atwood was sentenced to death in 1987 for the murder of 8-year-old Vicki Lynn Hoskinson, who went missing on September 17, 1984, while cycling in Tucson.
Atwood kidnapped and killed the girl. Her remains were discovered in the desert in April 1985.
Atwood has always pleaded innocent and his lawyers had made several complaints to stop the execution in the past few weeks.
They asked the US Supreme Court to delay his execution after a lower court dismissed arguments that the execution should be stopped because Atwood's degenerative spine conditions would make it excruciatingly painful for him to be tied on his back. to the stretcher on which to receive the lethal injection.
The Court of Appeals ruled that the changes made by the state of Arizona, including permission to use a pillow and a tilting element on the stretcher to support Atwood, would alleviate his pain.
Atwood's lawyers also challenged the Supreme Court that the decisive aggravating circumstance to be punishable with the maximum penalty had been illegitimately applied.
Atwood had already been convicted in California in 1975 for lewd and lewd conduct with a child under the age of 14. This argument has been rejected by the courts in the past.
Arizona death row inmates can also choose to die in the gas chamber instead of the state's default lethal injection method.
Atwood's lawyers have said he has the right to choose between constitutional methods of execution, but say the state protocol on lethal gas, which involves the use of hydrogen cyanide gas, used by the Nazis to kill Jews in the concentration camp of Auschwitz is unconstitutional.
They asked for a switch to nitrogen, but prosecutors said such executions are "unproven and untested".
They pointed out that lethal injection is the safest method of execution.
"Arizona is on the verge of torturing and executing Mr. Atwood for a crime he did not commit," said Sam Kooistra, one of Atwood's attorneys, in a recent statement.
Dixon's execution was the first to be performed in Arizona since Joseph Wood's in 2014, who was given 15 doses of a two-drug combination in nearly two hours in an execution that was described as unsuccessful.
Criticism of Wood's execution and the difficulty of obtaining lethal injection drugs contributed to the eight-year hiatus in executions in Arizona.
But last year, Arizona officials revealed they had gotten pentobarbital and could resume executions. The state attorney general then asked for execution warrants for Dixon and Atwood.
Dixon's execution on May 11 was criticized by some death penalty experts because the medical team struggled about 30 minutes to find a vein to administer the lethal drugs. Eventually an incision was required in the groin area and 10 minutes before he died.
No other executions have been scheduled in Arizona, which has 112 inmates on death row, including Atwood.